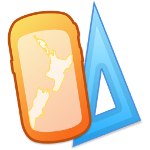 Adze
Edit GPX Data Like a Champ
Adze gives you the tools to edit GPX documents like a pro: create, modify and delete tracks, plan routes, mark waypoints and more.

---
Dissect Recordings
Merge tracks that shouldn't have been split, or split tracks that should have. Delete undesired sections or extract detours as a separate track.
Plan Routes
If you're planning an expedition, Adze allows you to plan the route and mark waypoints, check distances and view the proposed route on multiple maps before exporting the GPX data to a device.
Tidy Documents
Optimise tracks to remove redundant data, change item names and colors, edit GPX document metadata and prepare your documents for sharing.